Read the latest EllaFashion news
EllaFashion führt digitale EllaFittingRoom-Anwendung für Modehändler ein

EllaFashion hat sein EllaFittingRoom-System eingeführt – eine intelligente Technologie, die die Art und Weise revolutioniert, in der Kunden und Belegschaft die Umkleidekabinen in Modegeschäften nutzen.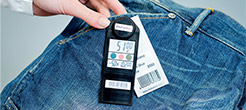 The electronic pricing solution brings a new sales tool to fashion retail. The shopping experience improves, the salespersons have more time for service, the storage is up-to-date and inventory is automatic.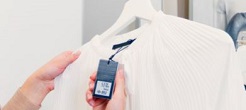 Agata Sadowska, Vicepresidenta encargada de Ventas y Proyectos en MariElla Labels, el fabricante de etiquetado electrónico, da su opinión sobre el entorno cambiante de la venta al por menor en el sector de la moda y explica cuáles son los beneficios de los precios dinámicos frente a los cambios de comportamiento del consumidor.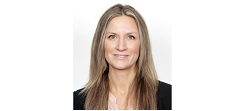 La tarification dynamique aide-t-elle à faire face aux changements de comportement des consommateurs ?...
Le secteur du commerce de la mode a dû s'adapter à l'évolution des habitudes de consommation. De nos jours, toute entreprise florissante dans le monde de la mode associe les technologies digitales à ses magasins physiques afin de disposer d'un espace de vente en ligne également. Et les distributeurs qui veulent connaitre le succès, sont conscients qu'ils ne le connaitront que s'ils sont capables d'identifier le parcours effectué par leurs clients en ligne et de le personnaliser.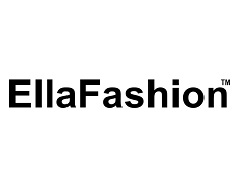 FashionTech Berlin 2017 – EllaFashion stellt sein exklusiv für Modeeinzelhändler entwickeltes digitales Etikettierungssystem vor Berlin
Auf der FashionTech in Berlin stellt EllaFashion sein einzigartiges digitales Etikettierungssystem vor, das in enger Zusammenarbeit mit dem Modehandel entwickelt wurde um den Anforderungen heutiger Modehändler zu entsprechen.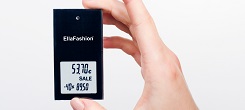 Are you a professional and competent software engineer with plenty of experience on server-side Java? Do you have an eye for solid software architecture and experience on making it scalable? Are you familiar with the latest trends in front-end web development? Is it your goal to create things that you can be proud of? If you recognize yourself you are the one we're looking for.