Read the latest EllaFashion news
MariElla Labels Oy – a manufacturer of EllaFashion electronic price tags – has announced the installation of its digital and disruptive retail solution in Helsinki fashion store Björkqvist.
EllaFashion is an electronic pricing solution that has been developed in close co-operation with retailers, for retailers. The digital price tags – built with lightweight, e-paper technology – display prices electronically and can be altered remotely at a retailer's headquarters with the click of a button.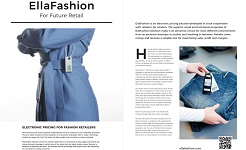 EllaFashion is a partner during 22-26 of July at Helsinki Fashion Week in Finland.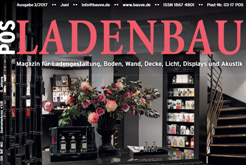 EllaFashion has been announced as the winner of the RBTE Innovation Trail & Awards 2017.

EllaFashion gewann den begehrten RBTE Innovation Trail & Awards 2017.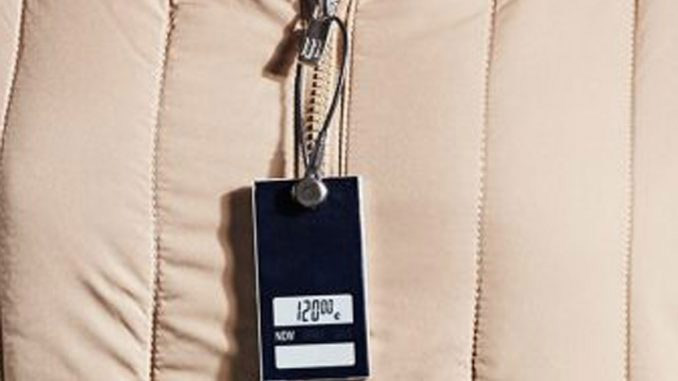 Mit der EllaFashion Solution wurde eine neue Form der Etiketten vorgestellt – smart, patentiert und vollkommen digital. Das Produkt aus Finnland basiert auf der E-Papier-Technologie und ermöglicht es Händlern, Preise plattformübergreifend und ohne großen manuellen Aufwand anzupassen.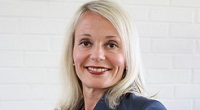 Tiendas y distribuidores suelen no tomarse muy en serio que pueden ser objeto de robo por parte de sus propios empleados. Desafortunadamente, es un problema real, ya sea el robo de artículos o el uso fraudulento de los descuentos que se ofrecen al personal. Los robos por parte de empleados representan hasta el 28% de las pérdidas de inventario que no tienen explicación en el mundo, según un reciente informe del Barómetro mundial del hurto.

Suomalaisen MariElla Labels Oy:n digitaaliset, muotialan yrityksille suunitellut EllaFashion-hintalaput on suunniteltu monikanavaisen muodin vähittäiskaupan tarpeisiin. Ne auttavat vähittäiskauppiaita yhtenäistämään fyysisen kaupan sekä verkkokauppansa hinnoittelua. Hintalaput palkittiin RBTE Innovation Award -palkinnolla Lontoossa järjestetyssä Retail Business Expossa aiemmin toukokuussa.