Read the latest EllaFashion news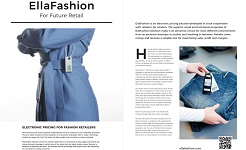 EllaFashion is a partner during 22-26 of July at Helsinki Fashion Week in Finland.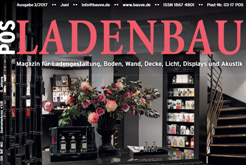 EllaFashion has been announced as the winner of the RBTE Innovation Trail & Awards 2017.

EllaFashion gewann den begehrten RBTE Innovation Trail & Awards 2017.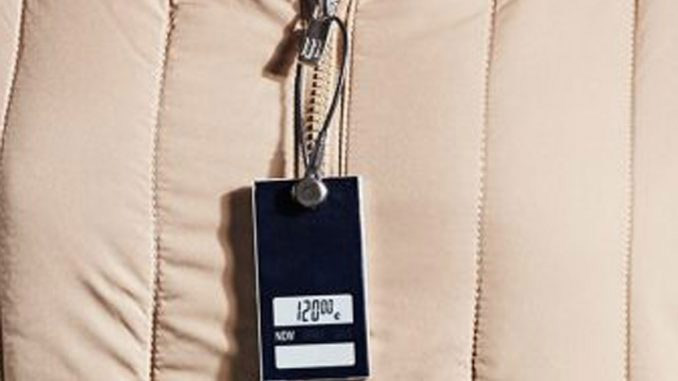 Mit der EllaFashion Solution wurde eine neue Form der Etiketten vorgestellt – smart, patentiert und vollkommen digital. Das Produkt aus Finnland basiert auf der E-Papier-Technologie und ermöglicht es Händlern, Preise plattformübergreifend und ohne großen manuellen Aufwand anzupassen.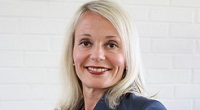 Tiendas y distribuidores suelen no tomarse muy en serio que pueden ser objeto de robo por parte de sus propios empleados. Desafortunadamente, es un problema real, ya sea el robo de artículos o el uso fraudulento de los descuentos que se ofrecen al personal. Los robos por parte de empleados representan hasta el 28% de las pérdidas de inventario que no tienen explicación en el mundo, según un reciente informe del Barómetro mundial del hurto.

Suomalaisen MariElla Labels Oy:n digitaaliset, muotialan yrityksille suunitellut EllaFashion-hintalaput on suunniteltu monikanavaisen muodin vähittäiskaupan tarpeisiin. Ne auttavat vähittäiskauppiaita yhtenäistämään fyysisen kaupan sekä verkkokauppansa hinnoittelua. Hintalaput palkittiin RBTE Innovation Award -palkinnolla Lontoossa järjestetyssä Retail Business Expossa aiemmin toukokuussa.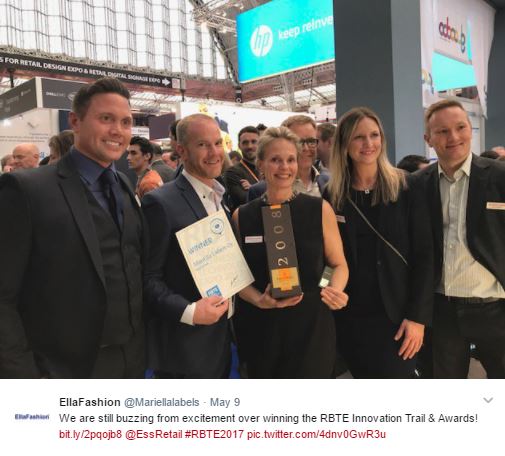 EllaFashion price labels by Finnish MariElla Labels won the RBTE Innovation Award at the Retail Business Expo in London earlier this month.
EllaFashion Solution consists of price displays, two-way radio equipment and controller software.