Read the latest EllaFashion news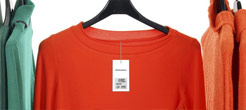 The fashion retail landscape must adapt to changing consumer habits. Agata Sadowska, Vice President of Sales and Projects at MariElla Labels Oy, explains why technologies which marry the physical stores with digital retail spaces are becoming a default for any successful business in the fashion world.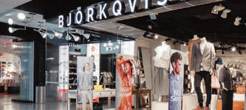 EllaFashion is an electronic pricing solution that has been developed in close co-operation with retailers. The digital price tags built with lightweight, e-paper technology, displays prices electronically and can be altered with the click of a button.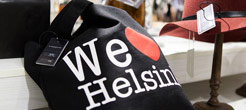 Das finnische Unternehmen Mariella Labels Oy, Hersteller von Technologien für den Einzelhandel, hat die Modeboutique Björkqvist in Helsinki mit seiner elektronischen Preisauszeichnungs-Lösung Ella Fashion ausgestattet. Die digitalen Preisschilder, fast so dünn wie Papier, basieren auf der E-Papier-Technologie und sollen die Preisgestaltung der Boutique dynamischer gestalten. Preise lassen sich von der Zentrale des Einzelhandelsunternehmens aus per Fernbedienung ändern.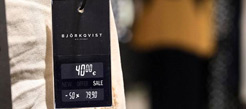 The Finnish newspaper Helsingin Sanomat wrote and article about MariElla Labels / Ella Fashion digital price tags used by Björkqvist.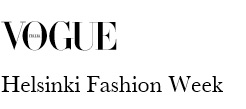 Vogue Italia visited Helsinki Fashion Week, where EllaFashion showcased their electronic pricing solution.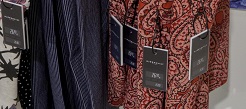 Helsinki fashion store Björkqvist has completed the installation of an electronic pricing solution from local technology company MariElla Labels Oy. The digital price tags, which are built using e-paper technology, display prices electronically and can be altered remotely with the click of a button. Björkqvist can trigger seasonal pricing, happy hour and flash sales both in-store and online.