The fashion retail landscape must adapt to changing consumer habits. Agata Sadowska, Vice President of Sales and Projects at MariElla Labels Oy, explains why technologies which marry the physical stores with digital retail spaces are becoming a default for any successful business in the fashion world.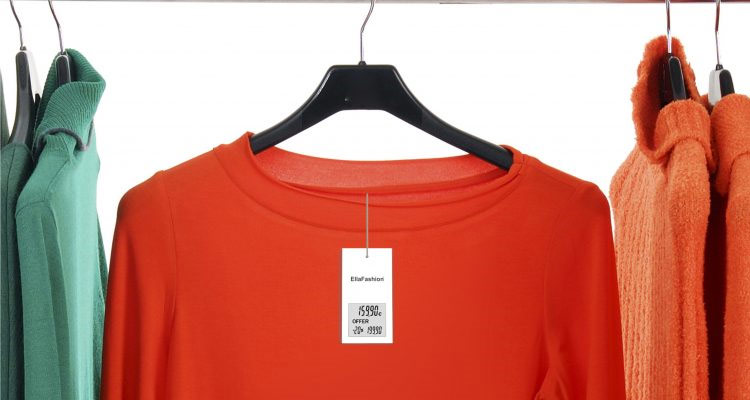 Online retailers are offering a rapid, forward-thinking, transparent service, leaving some high street stores struggling to keep up. BHS and Austin Reed are just two examples of high street retailers who have faced closure after struggling to diversify and improve their overall customer experience. Consumers desire a highly responsive, personalised service, and high street retailers must ensure that they meet this demand to be a viable competitor.
In the last decade, operating multiple channels has become the backbone of many fashion retailers' overarching strategy. The more customer behaviour can be captured and tracked throughout the various channels, the more personalised the journey can become.
Because customers often don't distinguish between channels, customers expect the same products, prices, services, offers and promotions whether they are online, in-store or on their mobiles. It's therefore vital that fashion retailers ensure their propositions and consumer experiences are consistent across all channels. The challenge here for many fashion retailers is how to ensure this consistency occurs in offline stores.
More and more service providers are basing their business on the dynamic pricing logic, stabilising the demand between the peak times. It will only be a matter of time before it starts being requested on a consumer level. The potential is huge; prices can be adapted, dependent on demand, weather or popularity across social media. Digital price labelling and price optimisation is one such example. Easily integrating with legacy back-of-house systems and attached to apparel for sale, dynamic price labels allow product prices to be automatically updated. Pricing is consistent, and dynamic pricing – previously the remit of online only – can be enacted in-store, whenever and wherever needed.
With digital price tags, store associates no longer have to print, attach and maintain the price of each individual item across the store, which effectively streamlines processes for retailers. This not only increases work productivity, but it also improves the overall customer experience in-store. Associates can spend more one-on-one time with the customer, which is likely to cause a rise in store revenue for the retailer.
In many cases, online retailers have the upper hand when it comes to the pricing of their products as the cost of the item is always clear. Contrastingly, price labels in high street stores can be difficult to read, especially if the item has been reduced several times. This uncertainty may discourage the customer from purchasing the item. However with digital price tags, there is clear price visibility.
Certain smart price tags can also guarantee global price accuracy for retailers, as it is able to set the price and currency at store level. Typically, if stock needs to be transferred between stores located in different countries, the paper labels would need to be individually replaced. However, with electronic price tags, prices can be automatically altered across all items, removing the currency risk. This enhances customer satisfaction as confusion is minimal.
There is also a growing need for store operations to be optimised. In particular, fashion retailers are looking to adopt technologies which can enhance inventory management, accuracy and traceability. Inventories need to be managed more efficiently and with better accuracy to maximise revenue and profit. You need to know in real-time what you have in stock to be able to sell more. An advanced inventory system has the potential to tell a retailer the rate in which different products are selling, and how this may shift depending on its location.
Successfully managing the inventory turnover in high street stores is particularly pertinent in busy sales period such as the run-up to summer or Christmas. At these times of year, stores are incredibly busy and product turnover is high. It is crucial that stores know exactly what stock is selling, and at what pace.
If retailers choose to invest in smart price management tools, then customers can expect the seamless merging of online and in-store with regards to pricing and inventory, which will provide an unparalleled level of service for customers – a primary objective for retailers.

Originally published: http://cxm.co.uk/enhancing-cx-smart-price-management-tools/