Article below originally published: 17:42:00 on the 8th May 2017
Author: Caroline Baldwin
http://m.essentialretail.com/news/article/590c8aef173a0-rbte-2017-mariella-labels-and-smartpixels-win-innovation-award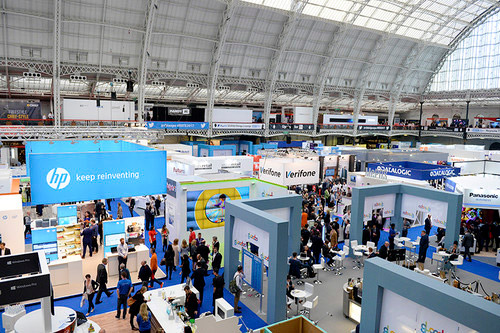 Electronic price labelling product and augmented reality start-up, have both been named winners of the RBTE Innovation Award, as part of the Innovation Trail & Awards 2017, sponsored by Aptos.
The votes are in and MariElla Labels Oy and SmartPixels have been named joint winners of the RBTE Innovation Award for 2017.
In a very hotly contested and close competition, our Innovation Trail judges couldn't decide between two companies for the covetted award. Therefore in an RBTE first, we have two winners for this year's RBTE Innovation Trail & Awards.
MariElla Labels Oy for its electronic price labels product, EllaFashion, and SmartPixels for its innovative product, Projected Augmented Reality
EllaFashion's electronic price labels can be altered remotely at a fashion retailer's headquarters with the click of a button. With this solution, price discrepancies are avoided, and retailers are able to take advantage of dynamic pricing, and can trigger seasonal sales and happy hour both in-store and online.
Meanwhile, French start-up, SmartPixels, developed a technology reinventing the customer experience in brick-and-mortar stores. Based on projection-mapping and augmented reality, its Projected Augmented Reality technology turns an object into a screen, so brands can use their products to interact with customers.
The innovation prize was presented to both EllaFashion and SmartPixels, at The Big Party hosted by Dilax, on Monday afternoon after the first day of the expo. Voting was undertaken by a judging panel made up of online and multichannel retailers, and prominent industry consultants.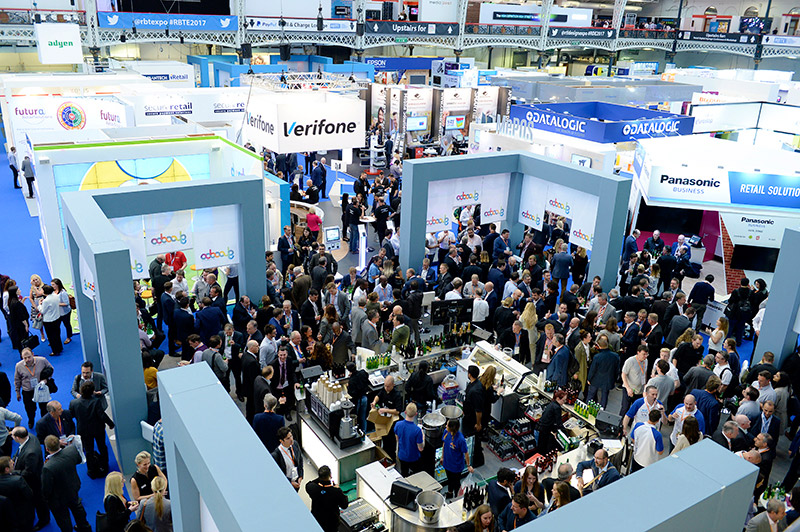 Minna Nurmisalo, project and marketing manager at MariElla Labels, told Essential Retail: "We've just entered the UK market and starting with winning a competition is more than we can expect for. EllaFashion is an innovation that nobody has done before. We know price tags, we've historical done grocers, now we're entering fashion."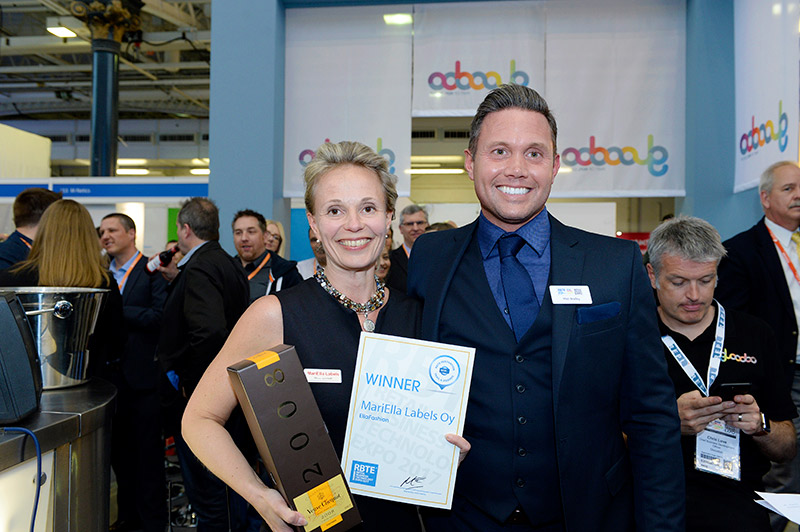 SmartPixels' business developer, Quentin Yan, and project managerr, Maxime Abrassart, added: "We're really proud of this. We're only two years old and it's unexpected from such a big organisation like RBTE to select a small, French start-up. We're growing now but we've worked on watches to mannequins and shoes to champagne bottles. RBTE is our first step to getting in front the UK retail market."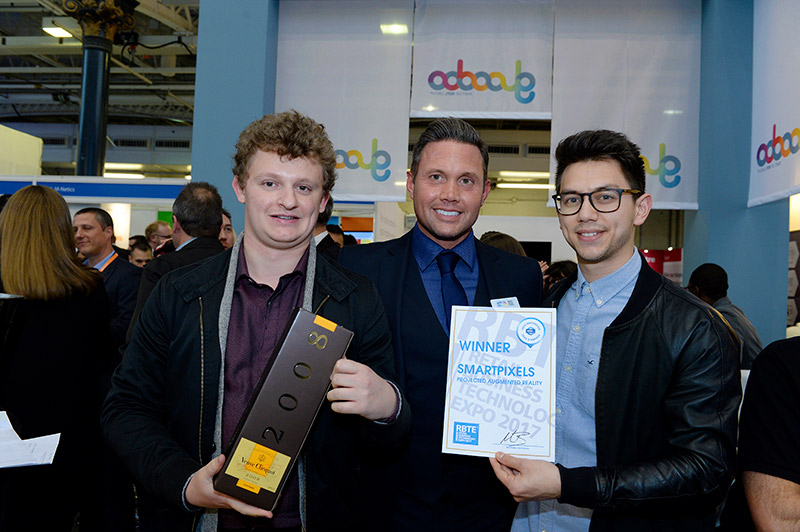 RBTE exhibitors were invited to submit their entries to take part in the awards, sponsored by Aptos, earlier this year. The entries were reviewed by an independent judging panel of experts which included: Marcel Borlin, CTO of Carpetright; Jason Cook, head of IT at Neal's Yard Remedies; Kash Ghedia, head of technology at Dixons Carphone; Keiron Smith, digital director at Blackwells and Ian Woosey, CIO at Brakes, as well as consultant, Chris Hughes and managing partner of RSR Research, Brian Kilcourse.
The businesses and products shortlisted for the prize were highlighted at this week's RBTE in a dedicated Innovation Trail and on the Winners' Wall located on the show floor, in association with Aptos. The shortlist was, as follows:
- Checkpoint Systems: EVOLVE-Store™
- Infrared Integrated Systems ltd: Vector 4D
- Itim: VIP app
- Klarna: Klarna Checkout, Klarna Payments
- Kore.ai: Kore.ai Bots Platform, Smart Bots (including bots for SAP applications), and Messaging Platform
- MariElla Labels Oy: EllaFashion
- Omnico Group: Retail Mobile Self-scan App, powered by Omnico.
- Qmatic UK Ltd: Qmatic M8
- SmartPixels: Projected Augmented Reality
- Tag Retail Systems: Tap&Tag
- Toshiba Retail: Touchless Checkout
- Tubular Systems Limited: Tubular System
- Tulip Retail: Tulip Retail Mobile Associate App
- Tyco Integrated Fire & Security: Tyco Retail RFID Fitting Room
- Xhockware, S.A: YouBeep
- Zebra Technologies: Zebra SmartSense™ for Retail
Richard Willis, VP solutions management EMEA, Aptos, said: "Aptos is extremely proud to sponsor the RBTE Innovation Trail and Awards. These awards showcase the most innovative, exciting and successful retail technology initiatives out there – setting a benchmark for the very best in the industry. Innovation has become central to retail and retailers are shaping our future. More than any other industry, retail is at the forefront of new consumer, social, economic and technology trends. At Aptos, innovation is in our DNA and we work with leading retailers to help keep them ahead of the pack. We understand the day-to-day challenges they face and help them to bring in new technologies to support their people, grow their business and deliver the levels of service their customers expect."