The fashion retail landscape must adapt to changing consumer habits. Technologies which marry the physical stores with digital retail spaces are becoming a default for any successful business in the fashion world. Retailers will succeed if they are able to create and individualise customer journeys which are supported by digital platforms and tools with various touchpoints.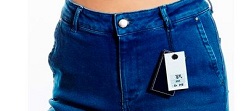 Perhaps the most glaring difference from the past decade is that operating multiple channels has become the backbone of many fashion retailers' overarching strategies. The more customer behaviour can be captured and tracked throughout the various channels, the more personalised the journey can become.
Because customers often don't distinguish between channels, customers expect the same products, prices, services, offers and promotions whether they are online, instore or on their mobiles. It's therefore vital that fashion retailers ensure their propositions and consumer experiences are consistent across all channels. The challenge here for many fashion retailers is how to ensure this consistency occurs in offline stores.
More and more service providers are basing their business on the dynamic pricing logic, stabilising the demand between the peak times. It will only be a matter of time before customers will start requesting this on a consumer good level as well. The potential is huge, prices can be adapted, dependent on demand, weather or popularity across social media.
Digital price labelling and price optimisation is one such example. Easily integrating with legacy back-of-house systems and attached to apparel for sale, dynamic price labels allow product prices to be automatically updated. Pricing is consistent, and dynamic pricing – previously the remit of online only – can be enacted in-store, whenever and wherever needed.
There is also a growing awareness that digital solutions can be used to optimise store operations. In particular, fashion retailers are increasingly looking to adopt technologies which can enhance inventory management, accuracy and add traceability. Managing inventory needs to be completed more efficiently, and with better accuracy to maximise revenue and profit. You need to know on real time what you have in stock to be able to sell more. With technological solutions that afford real-time insight into inventory, retailers are able to anticipate these better.
Retailers must look to new sources for innovative answers to win these new challenges. Shopping is like a game – it has to be fun, fast, personalised and never the same.
http://www.essentialretail.com/news/article/58eb6d829ac36-how-dynamic-pricing-and-automated-inventory-impacts-customer-experience